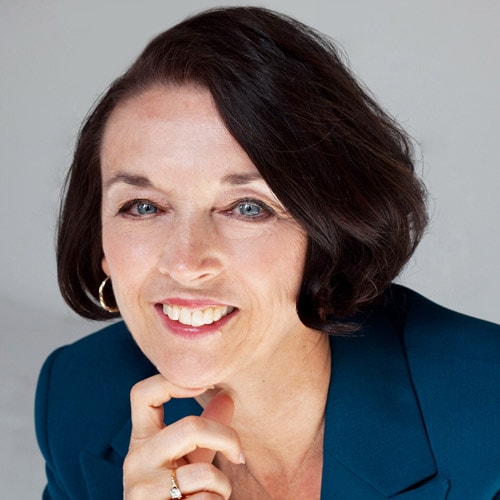 Jeri Quinn, CBC
Jeri at Driving Improved Results works with leaders, emerging leaders and organizations as a communications expert with a practice focused on neuroscience, often serving as an organizational or executive coach. Jeri's approach is 'caring curiosity with accountability' that builds trust and better relationships among:
business partners,
the principals in family businesses where a new generation is taking over,
potential partners who are evaluating a partnership,
merging or recently acquired companies,
any other scenarios where short term and long term results could be exponential, mediocre or disastrous.
As a Conversational Intelligence® Certified coach, she facilitates the discussion informing the participants of the brain neurology happening, bringing out the best from each participant and creating shared success. The company culture shifts and all stakeholders benefit. Her work leads small and mid-size businesses to develop extraordinary and inspired financial and non-financial results.
The concepts and case studies in her book The Customer Loyalty Playbook: 12 Game Strategies to Drive Improved Results in Your Business were developed during her work as a serial entrepreneur, 40 years experience and familiarization with 40 industries. Jeri founded, grew and sold a technology firm, a commercial real estate firm and a variety of consultancies such as marketing and mental health.
Jeri is proud to have been selected to nominate and review companies for corporate culture awards and women's outstanding leadership awards for SmartCEO magazine in New York, New Jersey, and Long Island. In addition to private clients, she partners with the Kauffman Foundation, New York City's Small Business Services, and the Industrial Technical Assistance Corporation.
Testimonials
"Since we started working with Driving Improved Results, 7 months ago, we've doubled our gross revenues. AND we were able to take a vacation to Paris. We're getting a handle on profitability, client negotiations and 'scope creep'. We're delegating more to several deserving staff relieving strain on our busy lives. This program has made a world of difference in our business and in our partnership."
Robert Rivadeneira & Harmony Trujillo, York Building Services
"Under Jeri's business coaching we doubled the number of car fleets we put under coverage last year. We've expanded our staff and developed better teamwork and communication which has increased productivity. Most of all, I've grown as a business owner/leader. I'm much more aware of my role as a strategist and business planner. This comes from interacting with other CEO's as well as Jeri's emphasis on 90 Day Business Plans."
Daniella Kirfeld, Interwest United Insurance Brokerage Inc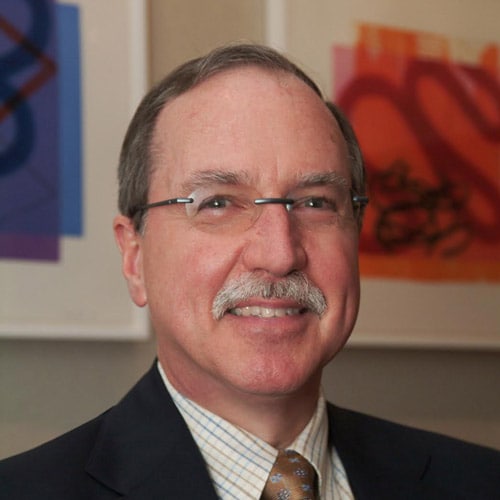 Richard Lambert, ESQ.
For more than 20 years, Richard Lambert has been specializing in the emerging field of Business Divorce, helping clients extricate themselves from difficult—sometimes destructive and debilitating—partnership relationships.
Richard first became interested in Business Divorce at a time (1995) when the term "business divorce" had yet to be coined.  He received a call from a certified public accountant who asked him to intercede in a business dispute between two 50-50 shareholders.  The accountant explained that the relationship between the two partners was so dysfunctional that they had gotten into a fist fight the night before.  Richard met with the two clients and presented them with a stark choice:  they could either go to Court and spend a literal fortune on litigation, the outcome of which might be a deal struck on the back of a napkin in a diner, or they could, with the assistance of counsel, make the proverbial deal on the back of the napkin up front, and avoid the expense of litigation.  Richard represented one of the shareholders, the other obtained a seasoned business attorney, and the clients negotiated a split-up that allowed both clients to go on with their lives, financially intact and with their heads held high.  A practice area was born.  One case followed another, with a succession of satisfied clients.
From the beginning of his career in 1979, Richard has assisted business partners in choosing the form of legal entity most suitable for their ventures, and placing the venture on a solid foundation, with well-designed Shareholders' Agreements for corporations, or Operating Agreements for limited liability companies.
Richard Lambert, Managing Partner of Dunn Lambert, L.L.C., is an innovator in the legal profession.  With its big-firm capability and small-firm service, Dunn Lambert, L.L.C. has become a respected resource for comprehensive legal services for business in New York, New Jersey and beyond.
In addition to his extensive Business Formation and Business Divorce practices, Mr. Lambert is a business lawyer who serves as outside general counsel to a wide range of businesses, including many small to middle-market companies in a variety of industries. In his role as outside general counsel, Mr. Lambert provides counsel on the broad range of legal subjects affecting business, including mergers and acquisitions, joint ventures and financings; antitrust and distribution law; banking and commercial finance; employment law; contracts; trademarks; and the negotiated resolution of business disputes.
Testimonials
"I am a small business owner of a closely held family business that was involved in a minority shareholder dispute. Frustrated and disgusted with how my case was being handled by two previous law firms for three years, I searched to find the law firm that specialized in my legal situation. After much research and many interviews later, I met with Richard Lambert of Dunn Lambert, LLC. In my initial consultation with Richard Lambert, my wife and I found Mr. Lambert extremely knowledgeable in the law, empathetic but emphatically honest in the merits of our case. Mr. Lambert set out the strategy that he thought we needed to take and he was confident that his firm had the right team of lawyers to represent our case. Dunn Lambert is comprised of many talented legal professionals. While this team of fine professionals provided the finest legal representation we could ever hope for, collectively their firm offered so much more… genuine support and encouragement, above and beyond other firms three times their size! My wife and I couldn't be happier with the exemplary service and quality of the people who work for Dunn Lambert."
Robert, Real Estate Business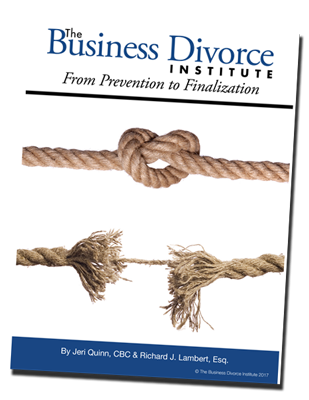 Get immediate access to your free copy of the ebook:
Business Divorce Institute, From Prevention to Finalization